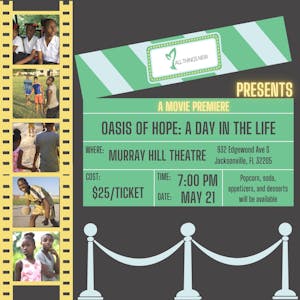 Oasis Of Hope: A Day In The Life
All Things New is hosting the premier viewing of the documentary showing what a typical day is like at their orphanage in Haiti.
For the past 2 years, Haiti has been in the midst of political and social upheaval and for the past year a pandemic. Since it is impossible for people to get down to Haiti to see our ministry and be a part of All Things New, we have brought All Things New to you! This documentary allows you to see our kids in Haiti and to experience what a normal day is like there. Because of our supporters, our kids eat 3 meals per day, attend and do well in school, and most of all have people who care for them and love them. This is a way to experience that.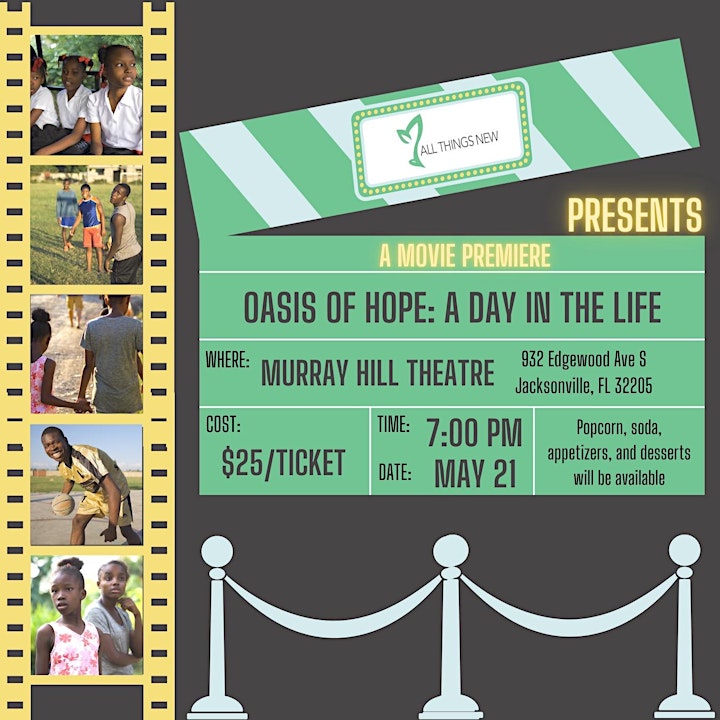 Venue Information:
Murray Hill Theatre
932 Edgewood Ave S

Jacksonville, FL, 32205