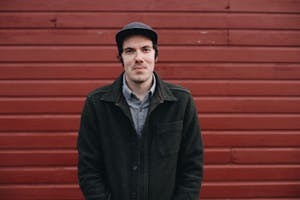 Murray Hill Theatre Presents
Josh Garrels
Colourway
$25.00 - $30.00
Sales Ended
Josh Garrels w/ Colourway Doors @ 6:00 PM Show @ 7:00 PM $25 adv / $30 dos
Singer/songwriter Josh Garrels has built his career on deeply personal, introspective lyrics and exploratory sounds that range from pastoral indie folk to hip-hop. Born in 1980 in South Bend, Indiana, Garrels initially played in punk bands as a teenager and also fell under the spell of East Coast hip hop. In his early twenties, he came into the Christian faith, which became a major thread in his musical journey. With his rich "wooly" voice, he began to explore his own folk-based sound, sometimes rapping, sometimes crooning his complex but approachable songs. On his own Small Voice Records, he began releasing records with Over Oceans in 2006, Jacaranda in 2008. 
 In 2011, he released the elaborate double album Love & War & the Sea in Between which was influenced by his adopted home of Portland, Oregon. The album was praised by both Christian and secular media as a career milestone for Garrels, being named Christianity Todays album of the year, and TGC's album of the decade. He's had a number of songs placed on TV shows including Netflix' Virgin River, CBS' The Ghost Whisperer, ESPN's Outside the Lines. In 2015 he released Home which landed at number 19 on the Billboard Digital Albums chart and 83 on the Billboard 200. The following year saw the release of the holiday-themed The Light Came Down. In 2019, he issued Chrysaline, which he co-produced with Isaac Wardell. In 2021 Garrels took a year long sabbatical on his Michigan farm, and now, he's currently creating new work.
Support by Colourway:
Spotify
https://open.spotify.com/artist/1E0cLQcZampRiZy3yBVkAo?si=oc28kjI4R-Wepk8fAXuIKw
Instagram
https://instagram.com/thisiscolourway?igshid=YmMyMTA2M2Y=
Bio
Colourway is an indie-rock duo that originated in Jacksonville, Florida. The group consists of Charlie Glover (Vocals/Guitar) and Isaac Unkefer (Drums).

Isaac and Charlie formed the band in high school under the name Sidecreek. After playing local shows for a couple of years and self-releasing an EP, things slowed down for a while when Charlie decided to move to Virginia to start college. Time passed, and the ache to continue making music together grew. They decided to harness that zeal & acquired knowledge from their time in Sidecreek and form something new: Colourway (2021).

Inspired by the likes of U2, Coldplay, Colony House & The 1975, Colourway aims to be a new voice in the world of indie music. To date, they've amassed over 1.4 million streams on Spotify alone & had the chance to open for COIN during the fall of 2022. In 2023, they hope to make a splash in the indie music world with new releases & shows planned for the upcoming year.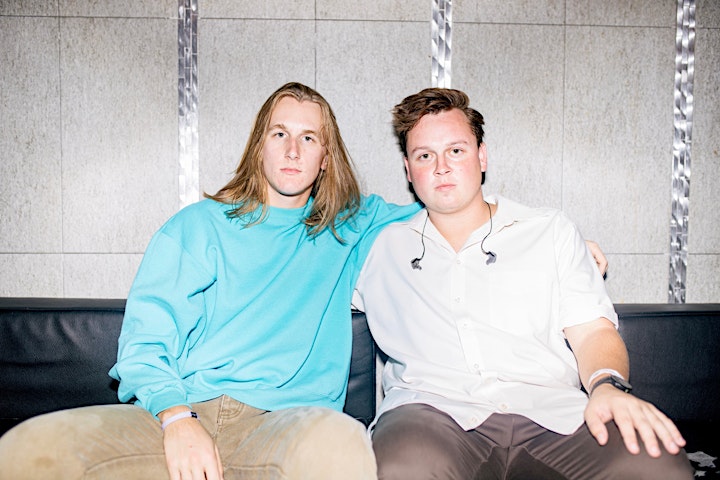 Venue Information:
Murray Hill Theatre
932 Edgewood Ave S

Jacksonville, FL, 32205