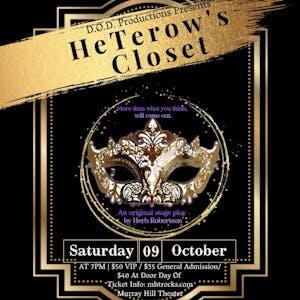 D.O.D. Productions Presents:
Heterow's Closet (Theatrical Play)
Heterow's Closet ( A Theatrical Play) "More than what you think will come out" VIP - $50 General Admission - $35 Door Cost Day Of - $40
Heterow's Closet is driven from "skeletons" in the characters' closets that are exposed or "come out". Robert works at HeTerow's Closet and is the host at the local poetry lounge. He shies away from directly telling a coworker how much he is in love with her. Through various tactics, he decides to use his poetry to express his feelings for her.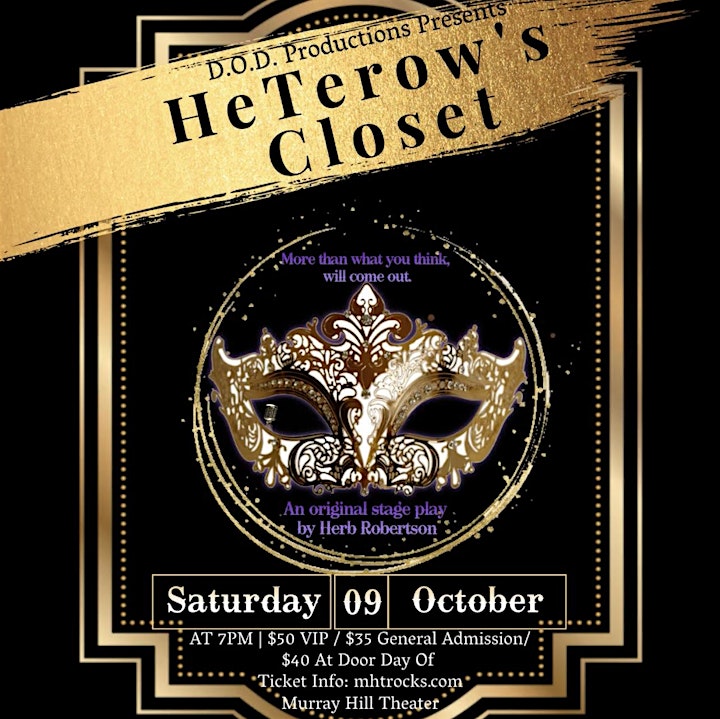 Venue Information:
Murray Hill Theatre
932 Edgewood Ave S

Jacksonville, FL, 32205